Teresa Prudente
Associate Professor
SSD: L-LIN/10 - letteratura inglese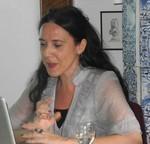 Contacts
At
Dipartimento di Studi Umanistici
Corso di laurea in Culture e letterature
del mondo moderno
Corso di laurea in Lettere
Corso di laurea in Scienze della Comunicazione
Corso di laurea magistrale in
Culture moderne comparate
Curriculum vitae
Curriculum Vitae (0.2 MB)
Publications
All my research products
Selected publications
Pubblicazioni più recenti:
Teresa Prudente (2021)
Virginia Woolf et le fonctionnement de l'esprit.
https://iris.unito.it/handle/2318/1768703
teresa prudente (2019)
Virginia Woolf's "Imageographie": On New Paths in the Modernist Text-Image Interconnection.
https://iris.unito.it/handle/2318/1712038
Teresa Prudente (2019)
Review of: John Douthwaite, Daniela Francesca Virdis and Elisabetta Zurru (eds), The Stylistics of Landscapes, the Landscapes of Stylistics, John Benjamins: Amsterdam, 2017.
https://iris.unito.it/handle/2318/1712055
Prudente, T (2018)
Livid Time: Time, Tenses, and Temporal Deixis in Ulysses.
https://iris.unito.it/handle/2318/1684433
Teresa Prudente (2018)
"Hallucination and the Text: ʻCirce' between Narrative, Epistemology and Neurosciences".
https://iris.unito.it/handle/2318/1684434
Teresa Prudente (2017)
"L'interdisciplinarietà delle Cognitive Humanities": intersezioni, frizioni e potenzialità".
https://iris.unito.it/handle/2318/1684435
Research topics
Ambiti:
Modernismo in lingua inglese (Woolf, Joyce, Mansfield)
Romanticismo inglese (Coleridge, Blake)
Shakespeare
Metodologia: indagine transdisciplinare del testo letterario, in particolare:
epistemologia e letteratura: tempo e narrazione, letteratura e modelli scientifici e filosofici di conoscenza;
studi letterari cognitivi: narratologia cognitiva, deictic shift theory, forme di riconfigurazione della coscienza;
stilistica: tempo e tempi verbali, punto di vista;
ricezione e intertestualità: Dante e modernismo;
transmedialità: letteratura e cinema/precinema
Ulysses@100: gruppo di lettura del romanzo di Joyce (da ottobre 2021)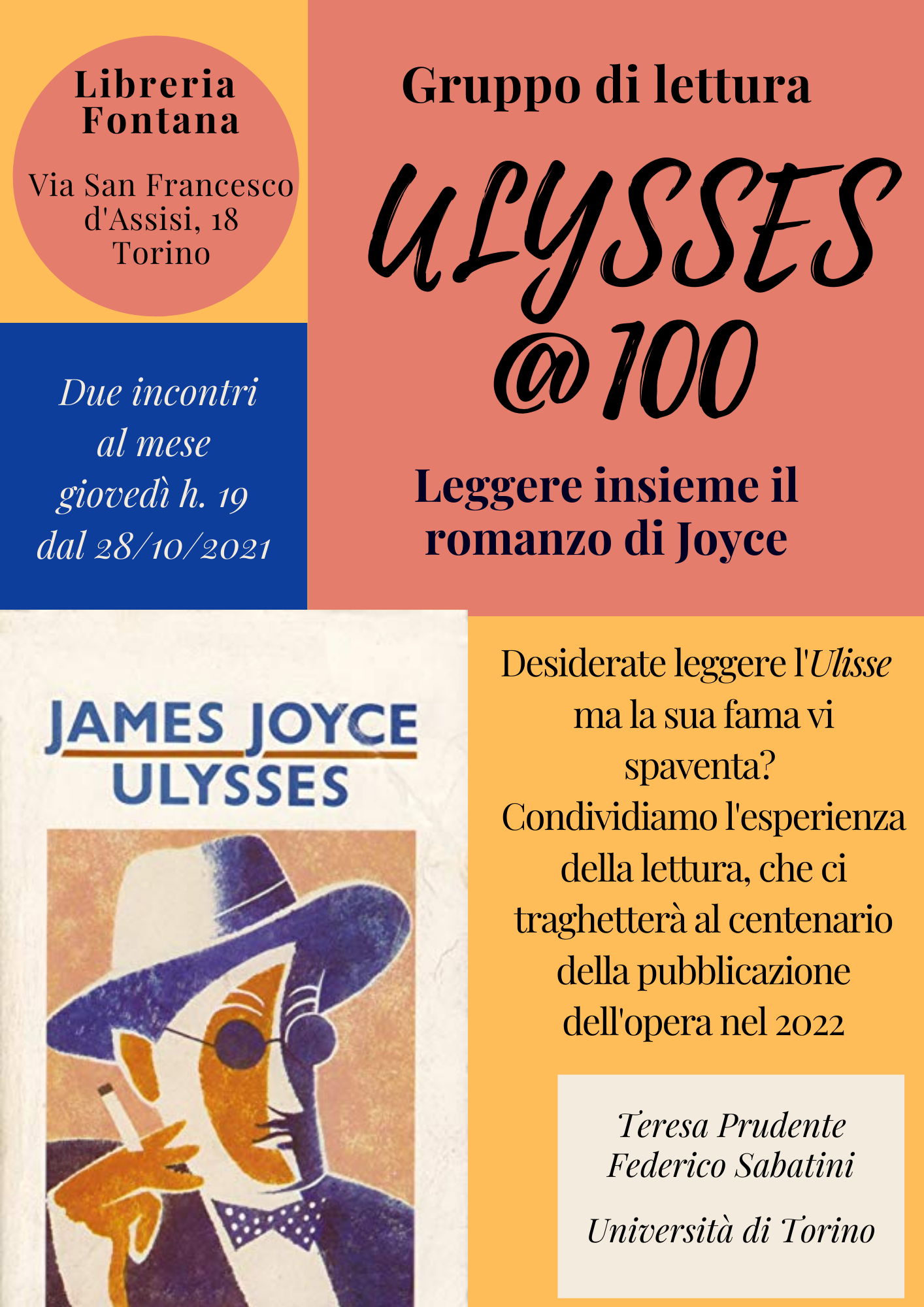 Activities in agenda
Academic bodies
Office hours
Mercoledì 10-12
Palazzo Nuovo, Dipartimento di Studi Umanistici, piano terra, stanza 17.
E' necessario che gli studenti e le studentesse contattino la docente via mail per concordare il ricevimento.